Elevators and escalators are among the most common projects we complete here at Architectural Metal Polishing. Both elevators and escalators can feature breathtaking finishes to make a statement or highly practical finishes and metals for ease of maintenance. Our elevator projects have included cab interiors, ceilings, handrails, trim, and more.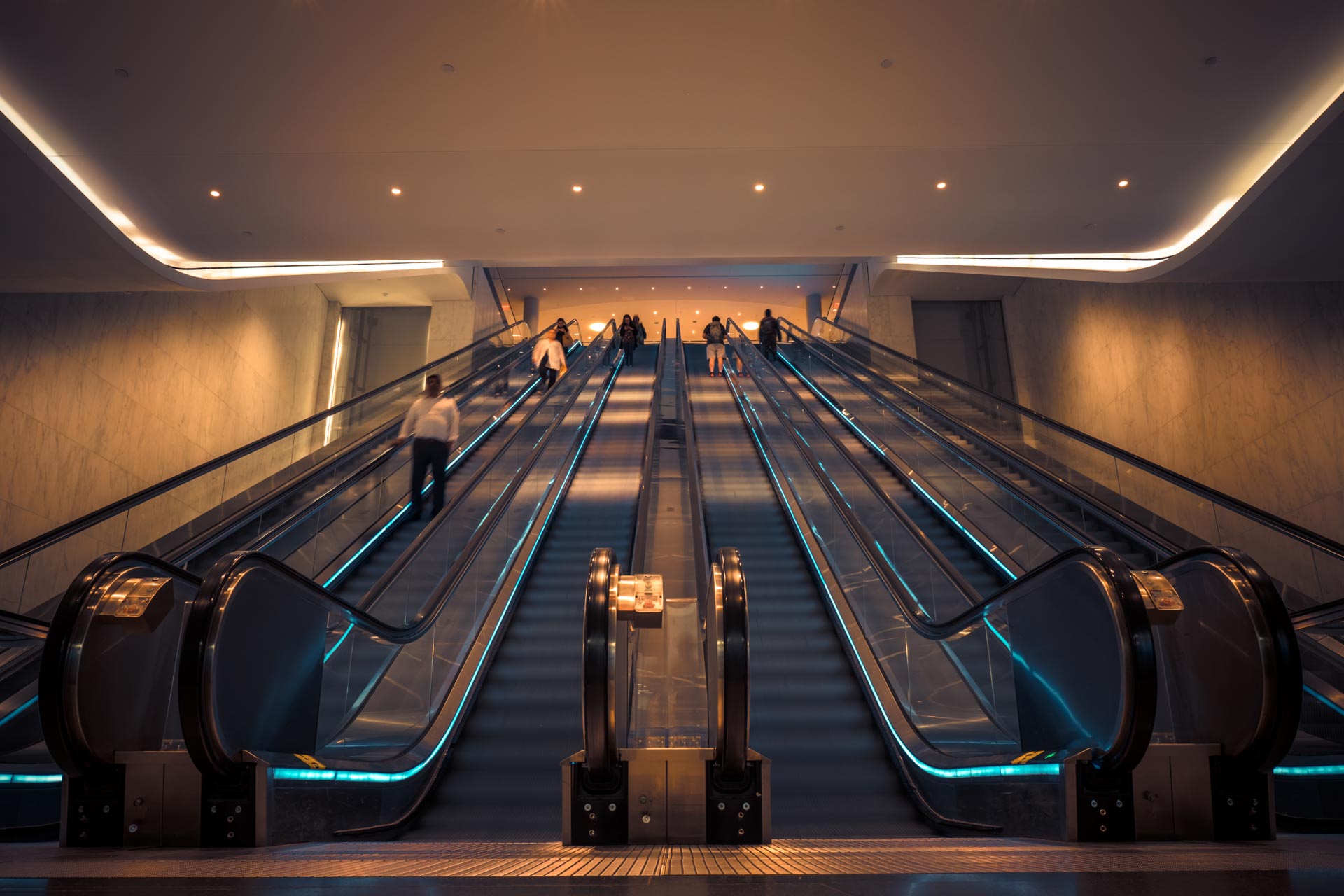 Some of the common pieces we finish within these projects include:
Elevators – cab interiors, cab exteriors, doors, trim, entrances, handrails, ceilings

Escalators – trusses, railings, balustrades, landing platforms, safety features

Other fixtures – call stations, elevator position indicators, push buttons, jambs, headers, and accessories
Because of our vast experience working on elevator and escalator components, our team can skillfully and efficiently complete these projects and meet their unique requirements, all while maintaining a strict timeline.
We work with a wide range of metal types commonly used for elevator cab interiors, exterior components, and escalator projects, including stainless steel, muntz metal, architectural bronze, brass, and aluminum. We also have the equipment, skill, and attention to detail necessary to produce any finish you may desire, including a variety of satin and mirror finishes, as well as custom finishing capabilities.
We invite you to take a look at our work on elevator and escalator projects in the gallery below. If you have any questions or would like to request a quote, please contact our team.
"The AMP team has been extremely great to work with during these unprecedented times and continue to keep us informed on material supply and delivery."

Elevators